Description
.vc_column-inner {
padding-left: 0 !important;
}
@media (max-width: 768px) {
.guarantee {
flex-direction: column;
}
}
Improvements Across the Board
The original Voll B44 were some of the best value bookshelf speakers you could buy. Now the all new B44 V2 is even better with significant upgrades to the woofer, tweeter and crossover. The B44 is clearer and more responsive than ever.
All new 1″ Tweeter for clearer and more refined highs
Improved low end woofer response
Third order crossover (18dB/Octave) with Zobel network
Terms and conditions
You must contact us within 30 days of purchase with your intention to return. The speakers must be packed in the original box and must be in as new condition. You must have access to a printer and sticky tape to attach the return consignment note to the box. The money back guarantee does not apply to amplifiers, we may be able to accomodate amplifier returns for a fair restocking fee, please contact us for further information.
*courier pickup is not available in some areas. You may be required to post the speakers at your local post office instead (no extra charges will apply above the $10 return shipping fee).
all new third order crossover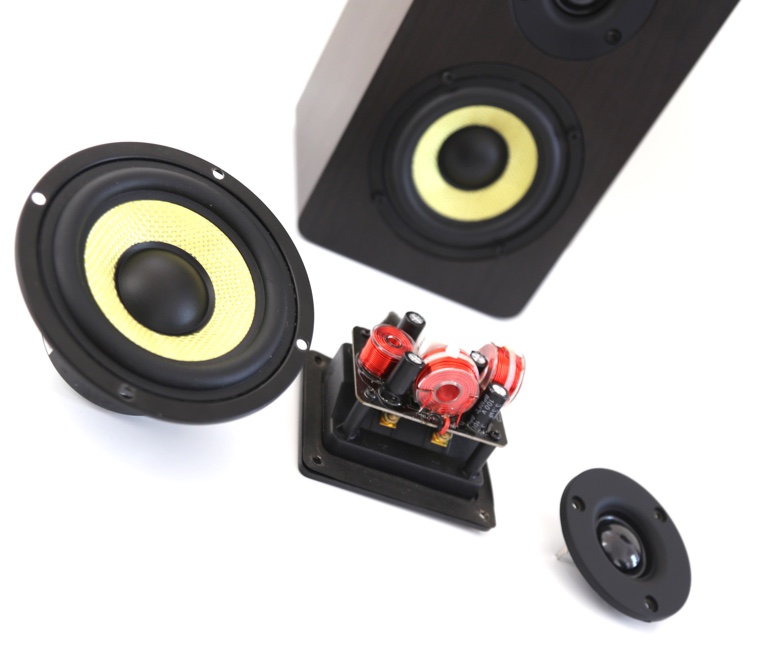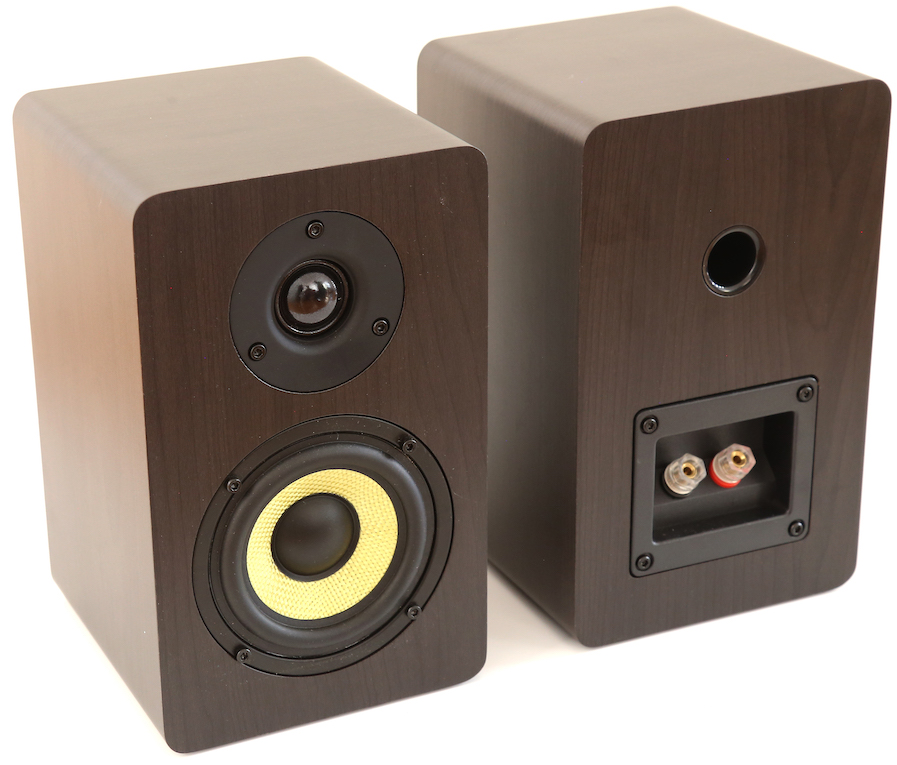 Bigger than the Price Tag
Our B44 bookshelf speakers punch well above their weight. With a bigger sound than what their size or price tag would suggest. V2 improves significantly on composure and response while keeping the incredible soundstage that our customers rave about.
The Specs
4″ Carbon fibre woofer
1″ Silk dome tweeter
Magnetic speaker grills
75 watts power handling (per speaker)
84dB/w sensitivity
60hz-20khz frequency response
4 Ω Impedance
Third order crossover (18dB/Octave) with Zobel network
240mm (H) x 147mm (W) x 156mm (D) (per speaker)
In the Box
2x Voll B44 V2 Bookshelf Speakers (1 Pair)
2x Magnetic speaker grill
8x Rubber feet
1x Instruction manual
Get 20% off these accessories with your order*
*when purchased with Amplifier or Speakers